4 Targeting and Marketing Practices of the Cookies Vendors
For setting to and using purely marketing and targeting cookies in Your browsers and devices, We rely on Your consent which You provide to Us through making Your choices with the help of the cookie consent tool featured by Cookiebot and which is deployed on the Website:

I. Google Analytics collects certain data about You, such as a number of sessions, session duration, operating systems, device models, geography and other statistical and analytical data: https://support.google.com/analytics/topic/2919631?hl=en&ref_topic=1008008. Identifiers such as cookies are used to measure Your interactions with the Landing, while IP addresses are used to provide and protect the security of Our infrastructure and to give Us a sense of where You come from. We may use the data collected by Google Analytics for ads personalization, please see below.

II. If You opt in for the installation of advertising cookies, the advertising vendors, such as Google LLC, Facebook Inc., LinkedIn Corporation will use the statistics and analytics data gathered and produced by Google Analytics, as well as will combine it with other Personal data they obtained from You when You accessed Our Website, Platform, purchased Our Services, and also will use the data collected from Your use of their websites and services.

III. Upon Your consent in the event of personalized advertising and depending on You cookies choices on LinkedIn account, LinkedIn may target You and deliver Our advertisements to You using the following kinds of data:

1) data from advertising technologies on and off their services, pixels, ad tags, cookies, and device identifiers;
2) member-provided information (profile, industry, title etc.);
3) data from Your use of LinkedIn's services (search history, news feed, content You read, who You follow or who is following You, connections, groups participations, page visits etc.);
4) information from LinkedIn's advertising partners, vendors, and publishers;
5) information inferred from the data described above.

Most of the personal data is kept for as long as the LinkedIn account is open. You can manage Your privacy settings with LinkedIn, please look up this link: https://www.linkedin.com/help/linkedin/answer/66.

For more details on how advertising works in LinkedIn network, please visit their privacy statement: https://www.linkedin.com/legal/privacy-policy.


What this section elaborates on: below You can find the lists of cookies and the vendors which set and use them, as well as their description, storage period and type.

Here is the list of cookies set by Cybot A/S: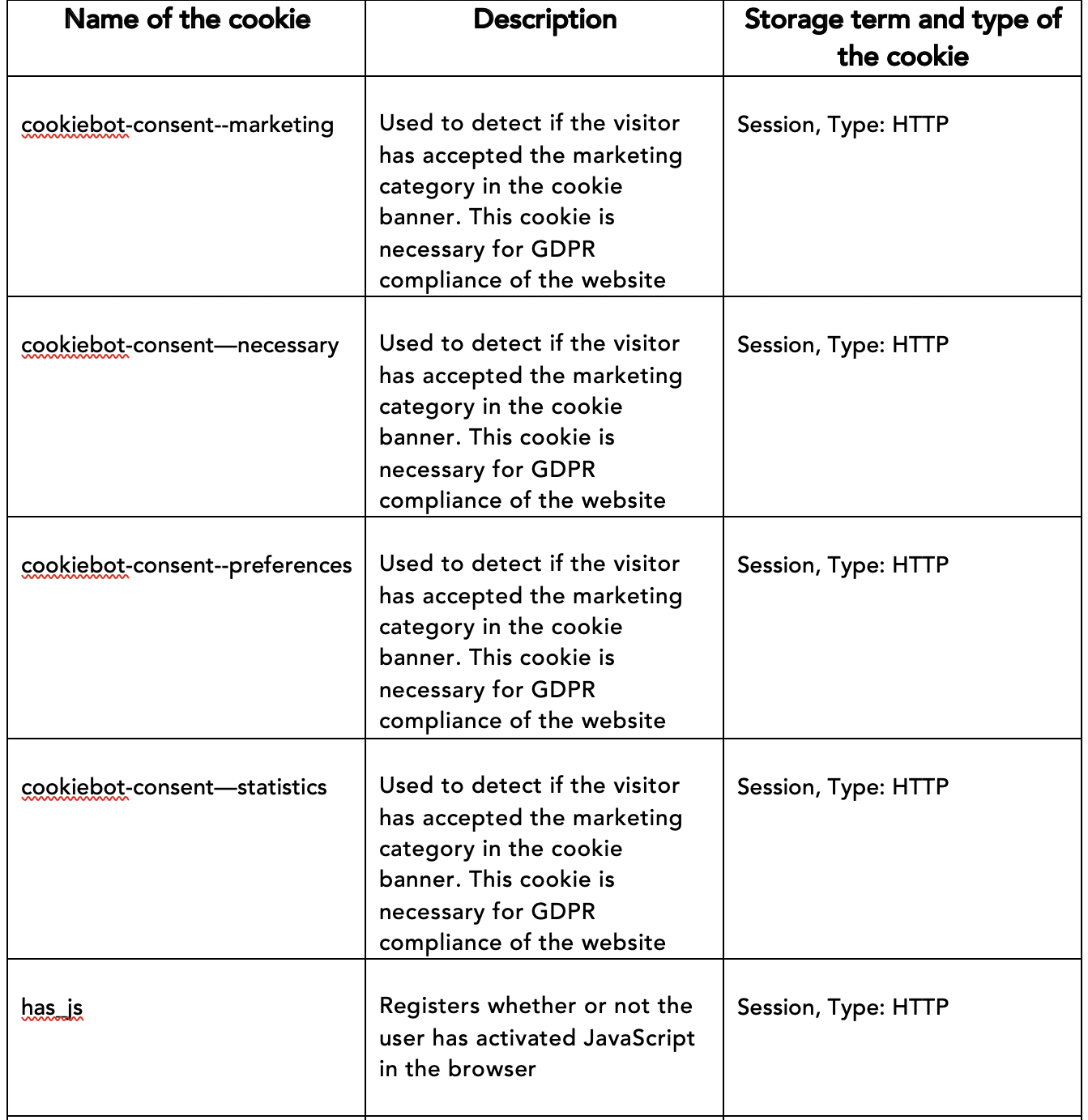 Here is the list of cookies set by Google LLC: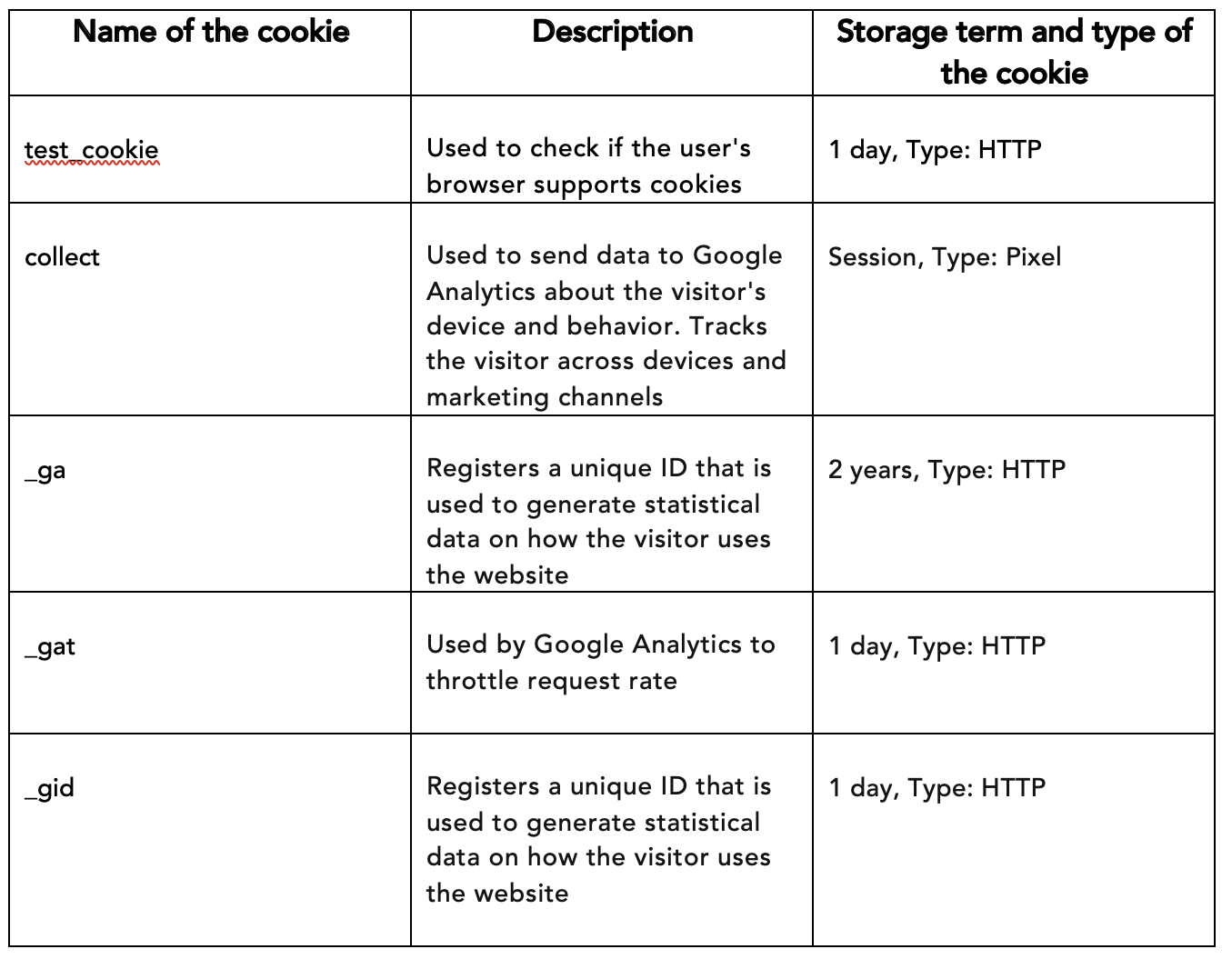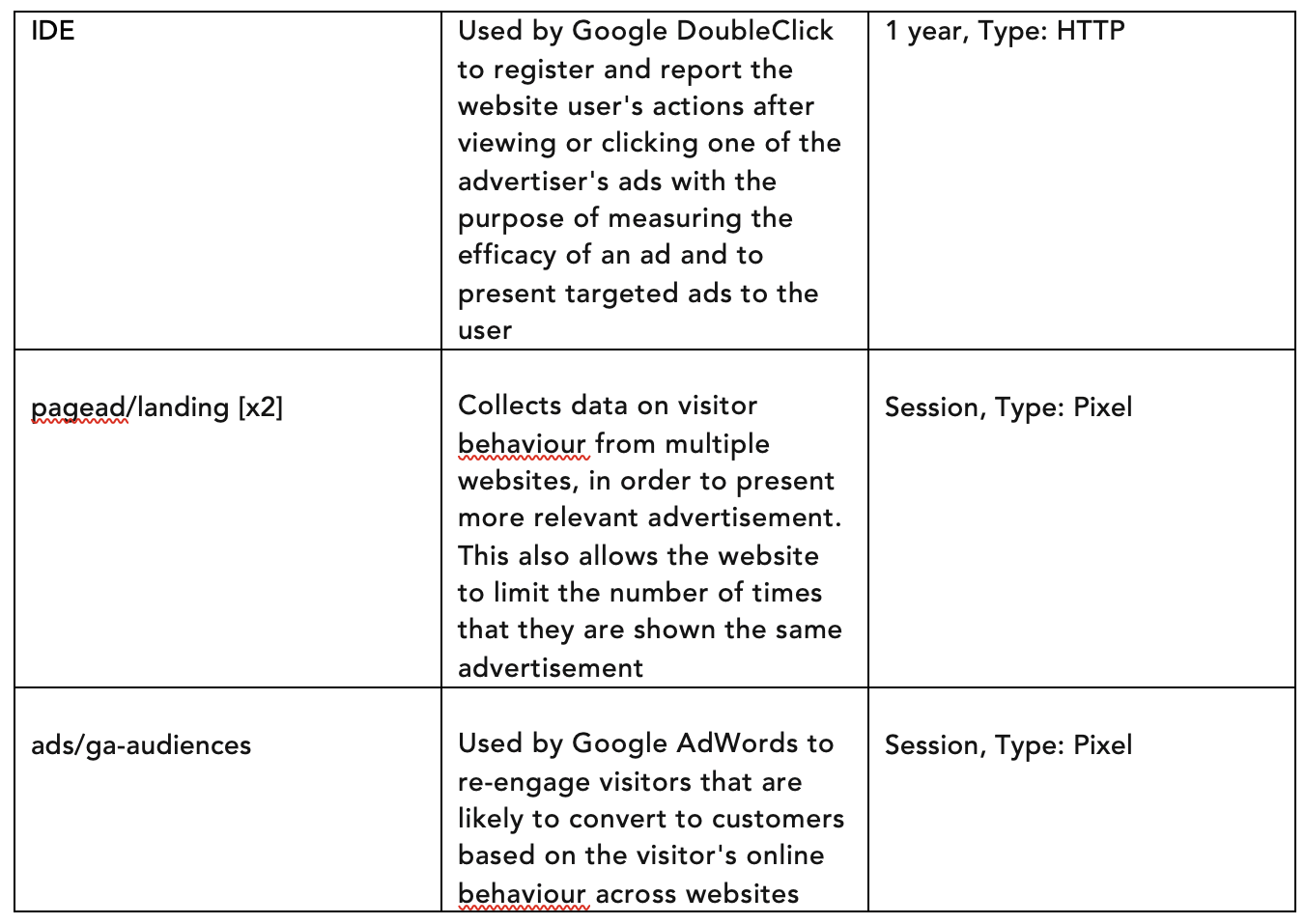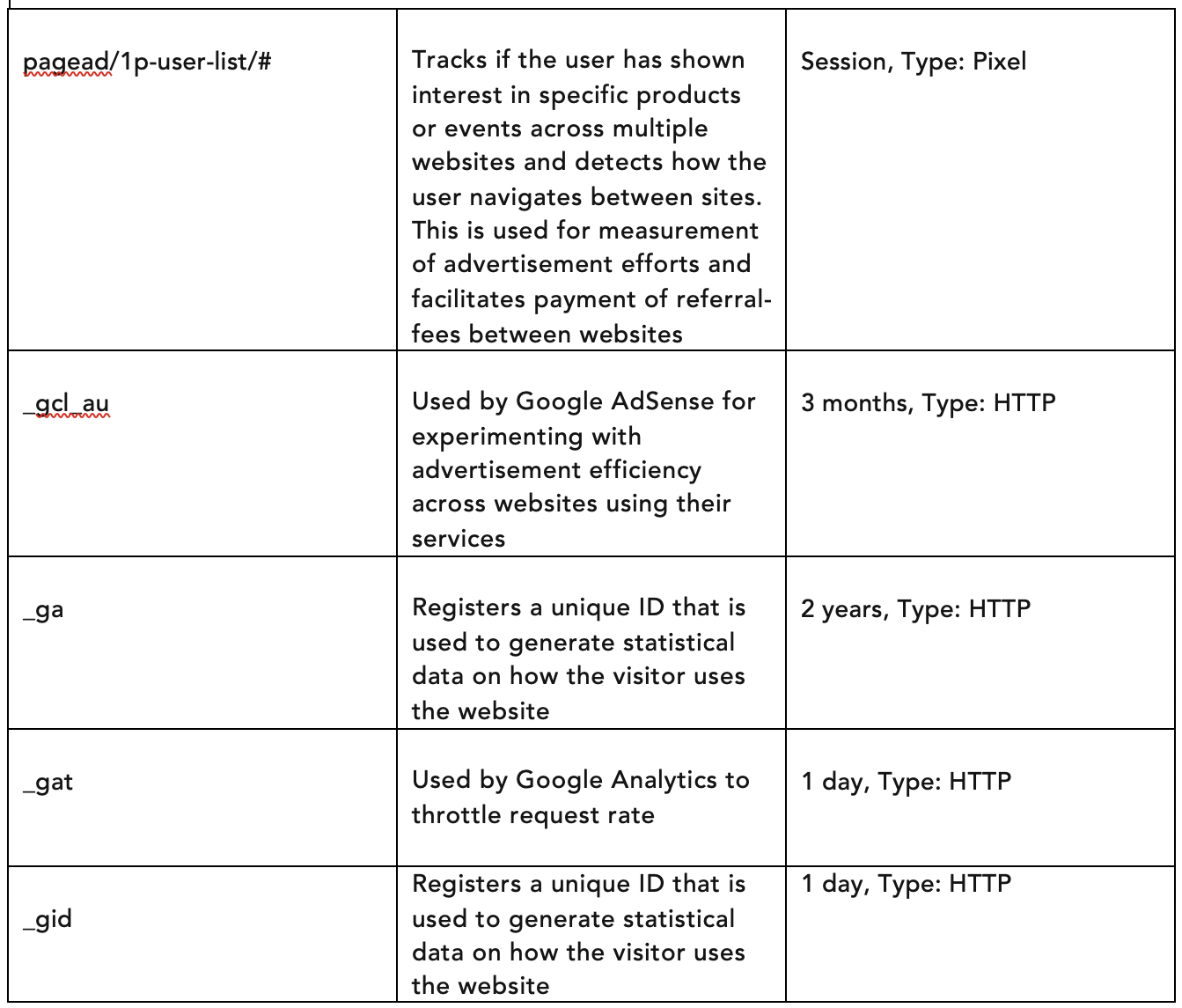 Here is the list of cookies set by LinkedIn Corporation: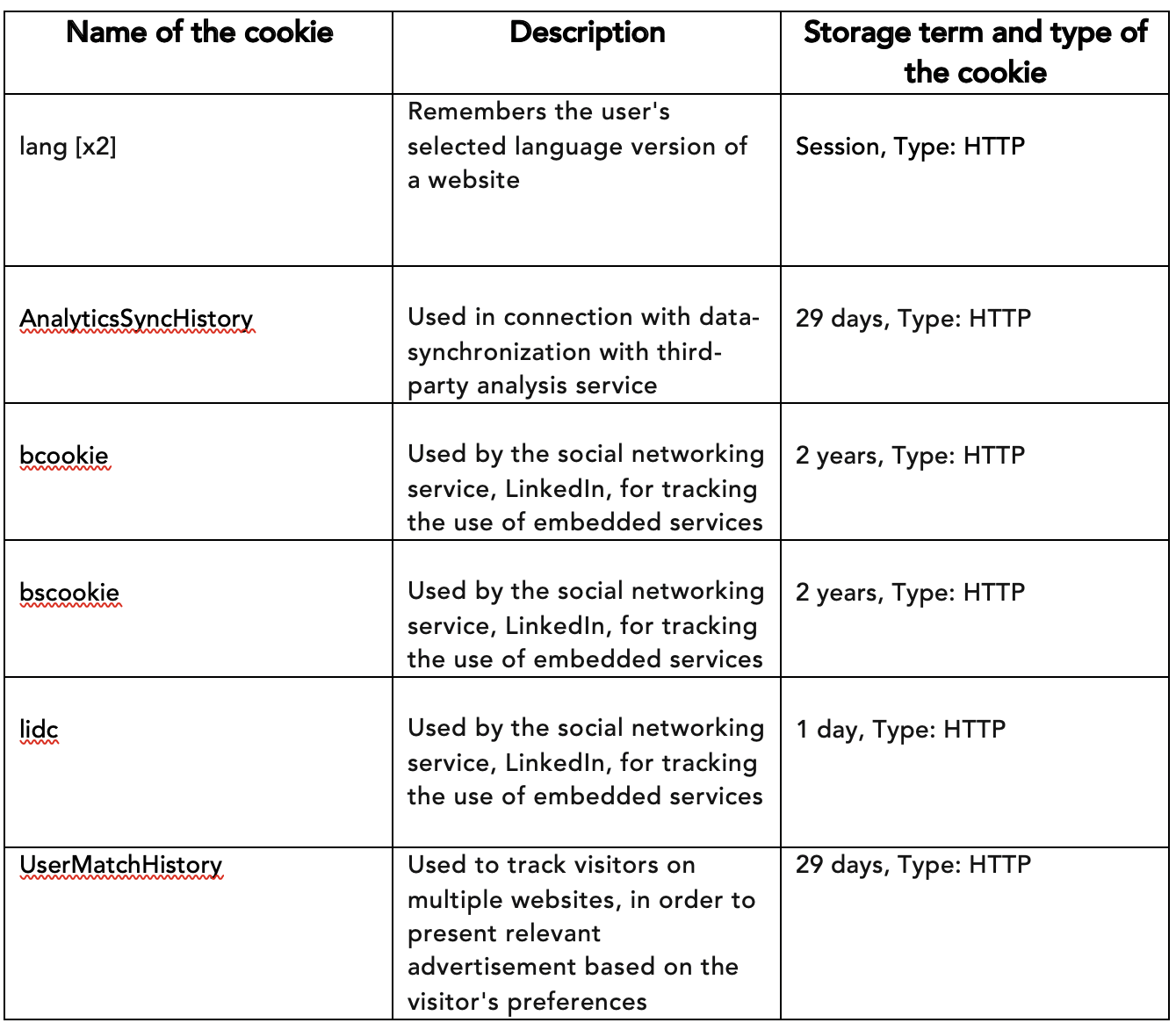 Here is the list of cookies set by Stripe Inc.: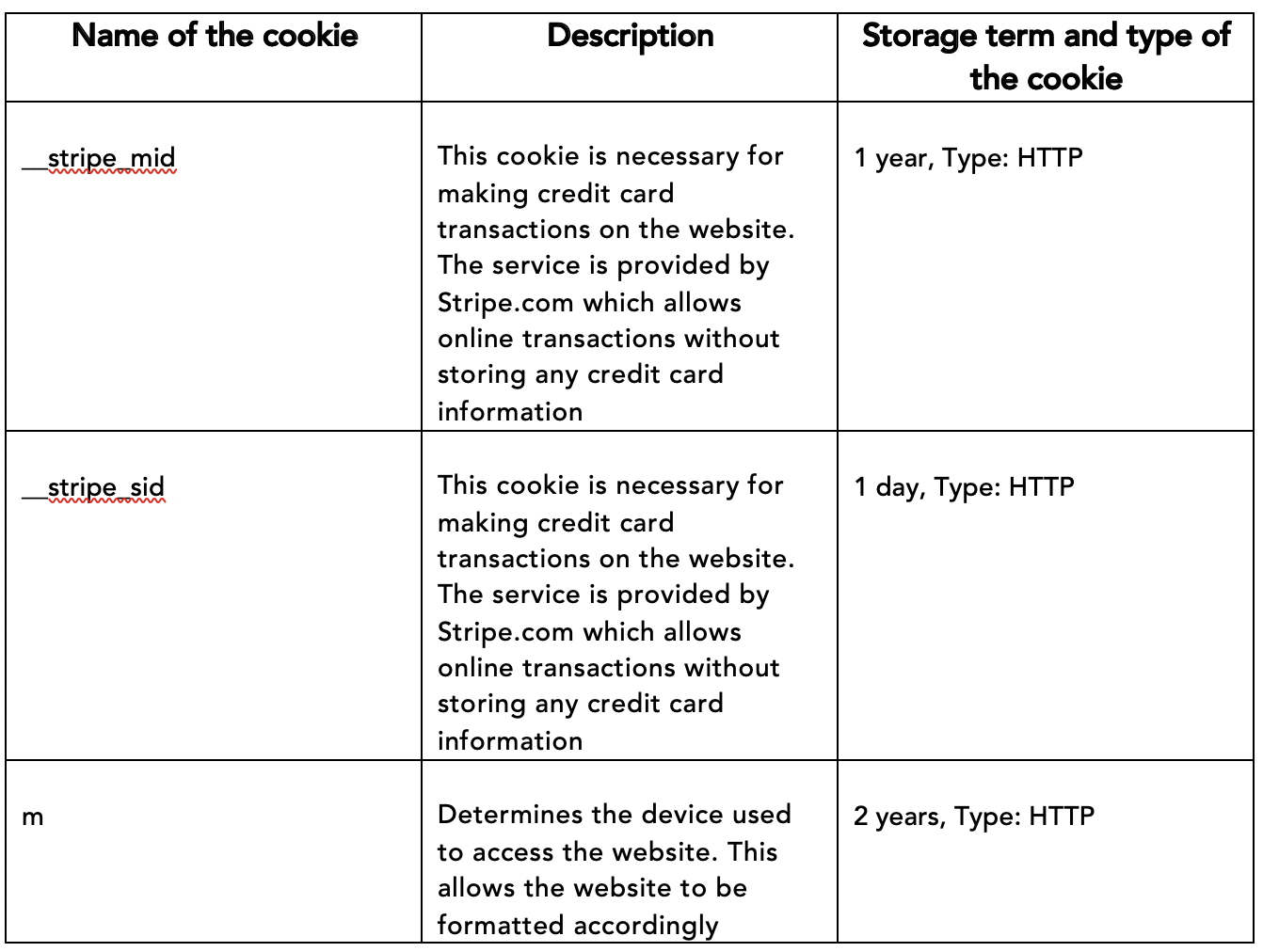 Here is the list of cookies set by Twitter Inc.: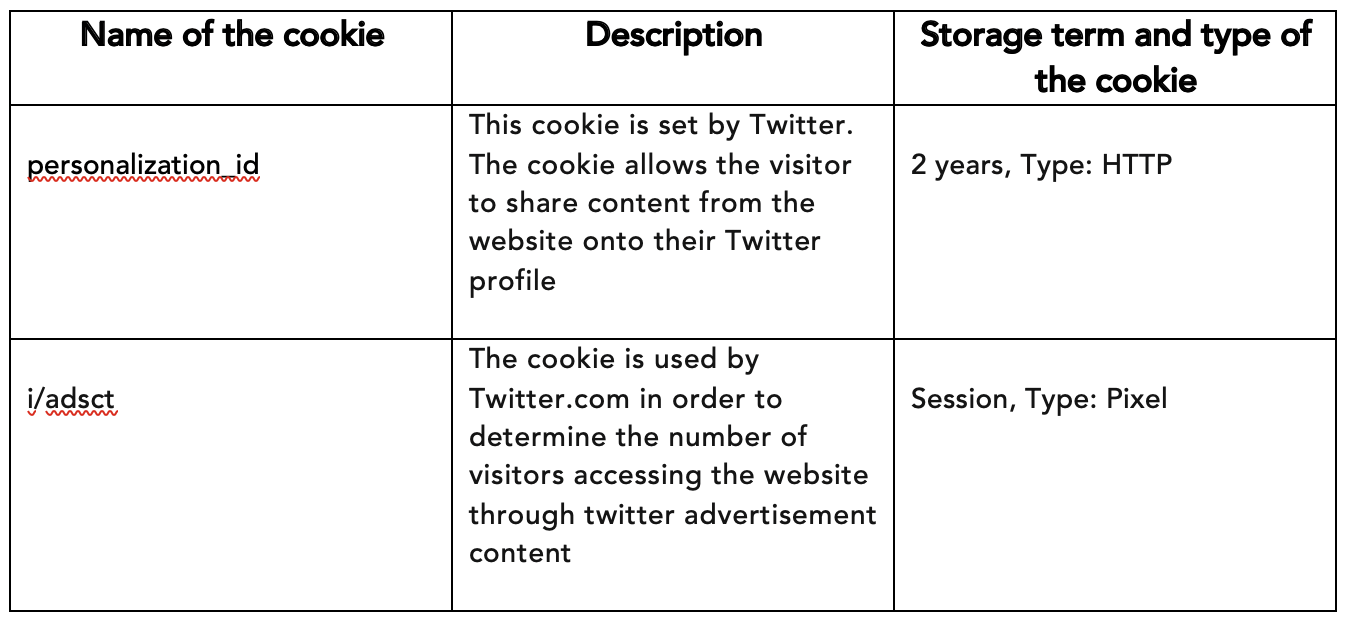 You can send Your queries and questions related with the Cookie Notice and processing of Your Personal data to: info at cyberceonnecting.net.

Amendments to the Cookie Notice may be done in the form of the updated document. We also can display the updates by archiving the previous versions of the document accessible on the Website. Please check the Cookie Notice from time to time to stay updated on Our data processing practices.